HK-HP Team
Betty is the driving force behind Happy Kids-Happy Pets. Motivated by her dedication to the cause of animal welfare, she began with an initially modest concept for animal trading cards. Over the next three years, she guided and shaped the development of that simple idea, with the potential to make a large difference in the lives of many. Blessed with an eye for talent and the unerring ability to challenge and bring out the best in others, she carefully assembled a team to fully realize her vision.
Betty's tenacity and belief in this undertaking have been both the fuel that moved it forward and the glue that held it together. Betty's fierce determination, uncompromising leadership, and organizational acumen – along with her ability to work with others – are responsible for the existence, scope, and depth of Happy Kids-Happy Pets. She credits her faith in God with presenting her this opportunity to make a difference in the world through the project, and the strength to complete it. She wrote many of the stories on the cards herself and oversaw the tone and direction of the body as a whole.
Betty has always loved animals, but it was when she moved near a local animal shelter that she learned first-hand how sad such a place can be for the dogs and cats that live there. She was heartbroken by the sight of so many animals in need of people to show them love and give them a home; she especially hated to see deserving pets locked in small cages for months or longer. They were yelling "Please, get me out of here!" She began volunteering at the shelter, doing her best to walk as many of the animals as possible and show them affection. But after many months, she realized there was only so much a single person on her own could do to help at that level.
Betty says the animals' eyes begged her, "Please, help me." With that goal in mind, she has brought to life the Happy Kids-Happy Pets project and its mission of improving the lives of the two groups who pull at her heart the most – children and animals.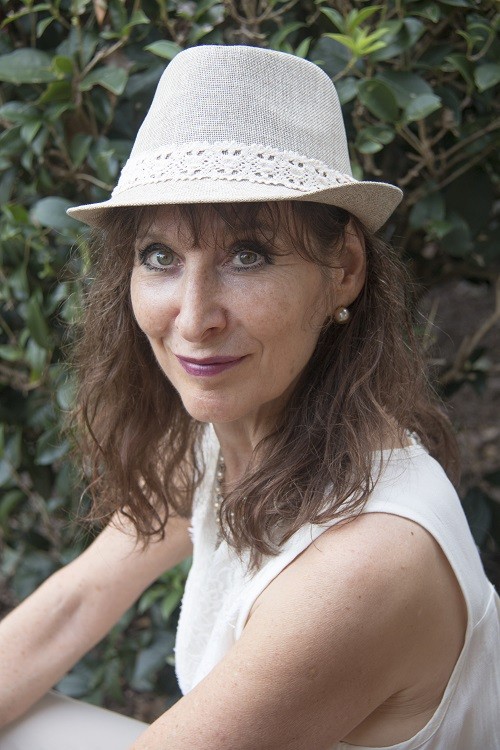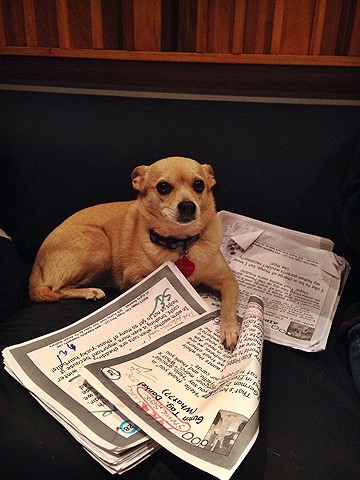 Her steady companion in this effort has been Betty Lou, the Chihuahua who proudly serves as the HK-HP mascot. Betty Lou has been an outstanding team player who kept her human mom company for three years, while she oversaw the Happy Kids-Happy Pets project. She went shopping with Betty, modeled dresses, tried out beds, spent hours of time in the studio, listened to endless conversations, and was always such a good sport about allowing her mom to follow her passion for helping other animals!
Betty wants to express her tremendous gratitude to everyone who played a part in bringing the vision of Happy Kids-Happy Pets to life! She adds, "There are not enough words to express my appreciation to all who participated!"
Rhonda
Quality Control & Chosen Sister
Rhonda is Betty's "chosen sister" and full-time supporter. She was on-call from the beginning of the HK-HP project and has been Betty's rock during the three years needed for development. One of the primary writers of the Purebred Dogs set of cards, she also performed substantial editing, then more editing, and then still more editing! Every time we thought it was the final edit, we realized there would need to be yet ANOTHER final edit! Rhonda was also a major asset during the reading of the cards for the audio, in addition to helping with the sound effects! Her eye for detail has put her effectively in charge of "Quality Control." She plays a critical role in company growth and development.
Sydney
Team Member
Sydney graduated from college with her B.A. in Communications at age 17 and has now taken on the role of HK-HP Team Member. She loves children, animals, and writing. Her current projects include blogging, editing and maintaining the HK-HP website, and making connections. This is her first time in a role with a startup company and she looks forward to seeing HK-HP grow. Miss Betty loves working with Sydney. If she doesn't know how to do it, you better believe she will study to find out how!
Diane
Editor
Diane is one of our editors of the HK-HP project.  When we were on deadlines, she always came through for us, again and again. She also contributed a tremendous amount of time and effort to the initial stage of the website with the exhaustive list of reference links that make the site a primary resource for information on pet health and related services. She is quite an animal lover herself and boasts an assortment of animals in her own sanctuary.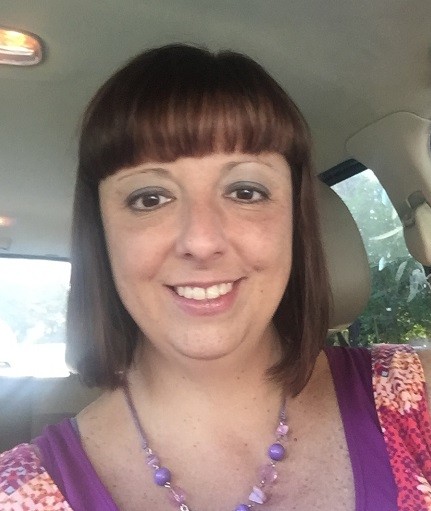 Kristin
Writer
Kristin is one of the original writers for the stories featured in "Purebred Dog Cards," ultimately penning about half of the group. She brought much-needed energy and excitement to the HK-HP project through her love and belief in it.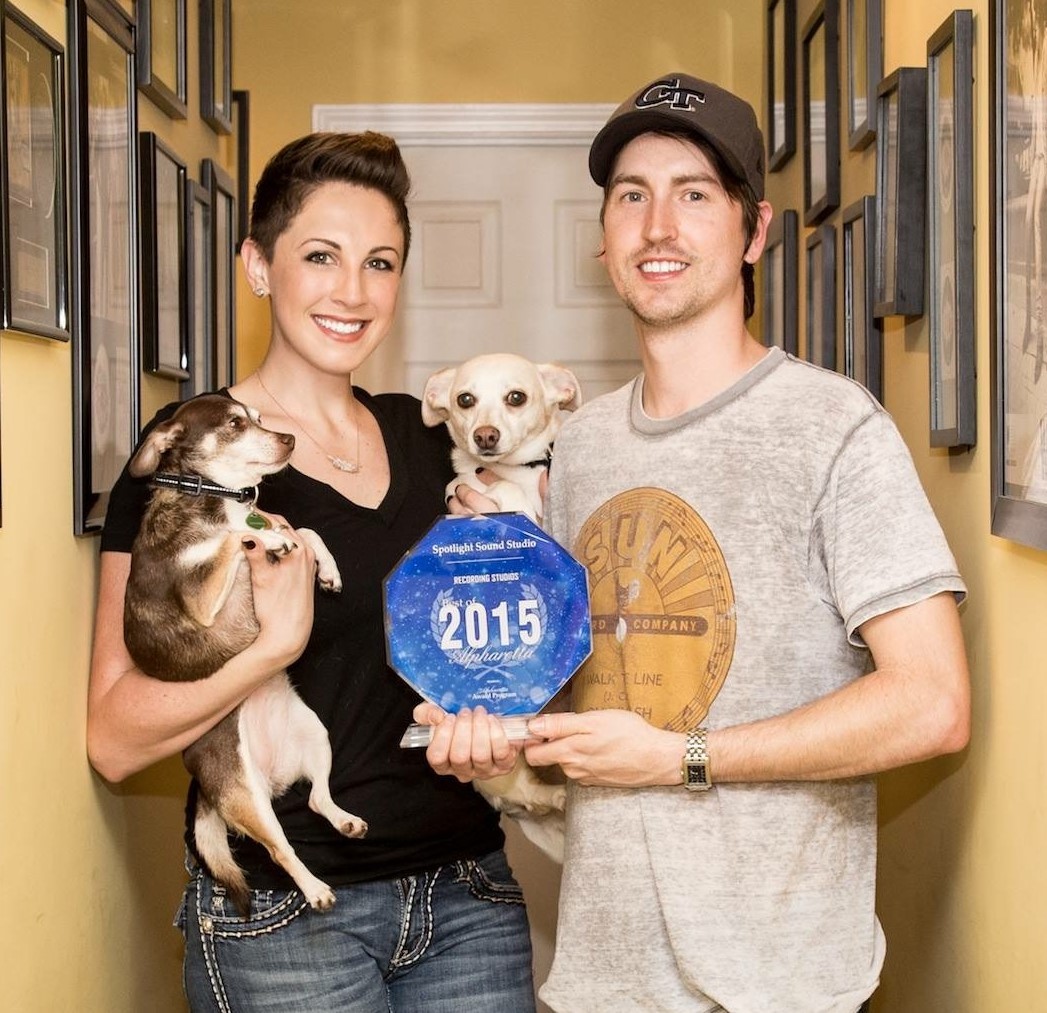 Jason & Barbie
Audio Production
Jason and Barbie, owners of Spotlight Studio in Alpharetta, GA, did a tremendous job in the audio production. If there's a sound effect out there, Jason can find it! If it doesn't already exist, Jason and Barbie will dream it up and make it happen! They also created our HK-HP theme song!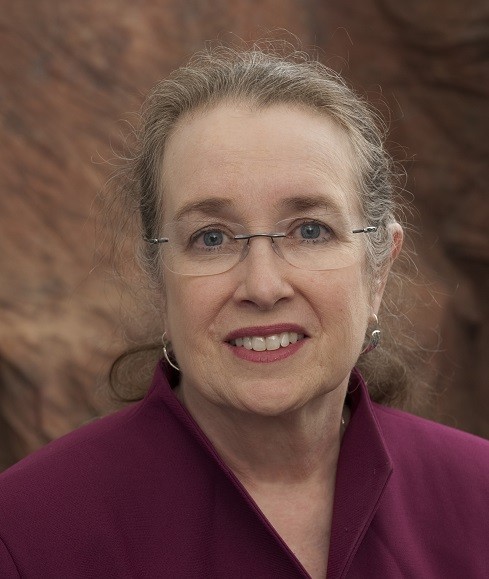 Ellen
Editor
Ellen substantially edited the cards during the early stage of their creation. She came to the rescue by writing around 40 more stories.When Betty needed Ellen for whatever needed to be done, she always came through like a champ.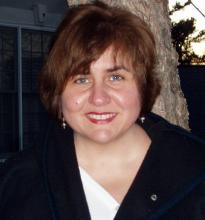 Maria
Author, 'Cat Cards'
Maria is the author of the stories featured in "Cat Cards." A dedicated cat-lover, she did a great deal of research and put many hours into writing the stories featured in this group, which helped to broaden the overall concept of the HK-HP project.
Janie
Editor
Janie played an important role in editing the stories, and provided unwavering support for Betty, her best friend of 63 years and "chosen sister." She was a tremendous help in the studio with sound effects during the production of the CD – including doing a few herself! She's always there for Betty…
Steve
Designer
Steve gave us much-needed assistance in the early stages of the HK-HP project, including the design of an early prototype for the HK-HP logo.
Nicole
Writer
Nicole did a great job writing around 35 stories for the cards and made herself available whenever needed.
Lisa W.
Editor
Lisa W.  was actively engaged in the editing process, despite her busy schedule. Her enthusiasm and love for animals made her a valued member of our team.
Dana
Editor
Dana shouldered part of the editing load during the early development stages.
Darlene
Editor
Darlene was a valuable asset to our editing team. We appreciated her time, energy, and attention to detail!
Ashley & Ann
Editors
Ashley and Ann, a wonderful mother/daughter team, helped tremendously with the editing of the cards.
Jennifer
Sound FX
Jennifer, the mother of Kyle and Kaitlyn (two of the readers), spent many hours in the studio providing support and assistance. She helped out with some of the sound effects – now we know where her kids get their talent!
We also extend our sincere appreciation to:
ASPCA (Georgia ASPCA) for allowing us to take pictures.
Cherokee County Humane Society allowed us to photograph the cat that became our character "Wise-Cat," who plays a prominent role in dispensing advice in "Cat Cards."
Forsyth County Humane Society for also allowing us to take pictures.
Leesia Teh, the gifted artist who photographed the animals used in our cards (and generously lowered the price for her work when we explained our commitment to animal welfare)!
Kat donated most of our cat pictures. The majority of them were taken from Pure Bred Plus Cat Rescue in Sparks, NV, 89436-9329.