Our Mission
Kids face so many everyday challenges. They deal with bullying and low self- esteem, in addition to witnessing the inhumane treatment of animals. Happy Kids-Happy Pets created story cards to teach and enhance the character of children and to educate them on caring for a dog or cat.
Our Mission is to see a world where children experience peace, kindness, integrity, forgiveness and compassion for themselves and others; where children and animals grow up happy and safe – that's what Happy Kids-Happy Pets is all about.
Step into the life of our Animals
Our team has created five categories of educational tools. Four in the form of easy to read trading cards, and one on our new app.
Two of the categories teach elementary-age children and their families compassionate care of dogs and cats. The other two categories address social issues such as bullying, self-esteem, peaceful friendships, respect for oneself, and others, and giving back to the community.
Our 200+ cards offer advice and solutions to these challenges in a fun, creative way. Help us teach children while they're young to start making a difference! Each set of cards has an audio download.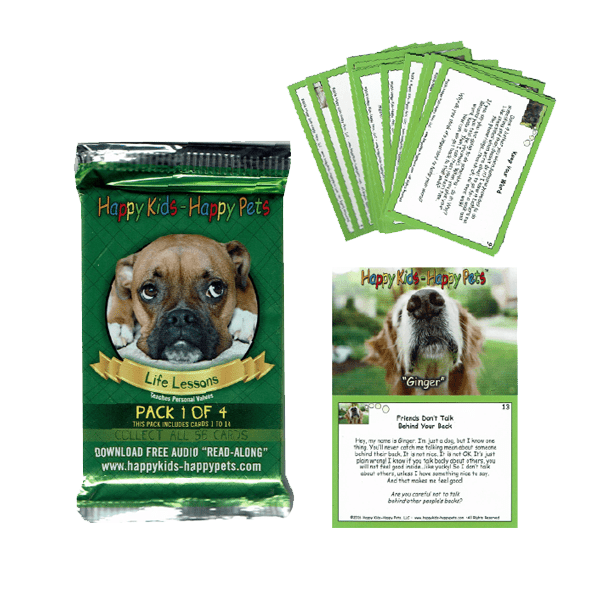 Here are samples of some of our cards!
Our motto:
"Treat ALL people and ALL animals exactly how YOU want to be treated.
Kindness is Cool!"