Our Pets and our Kids make up our family. This site is dedicated to helping kids understand and take care of their beloved pets.We offer support and advice with contest, prizes, learning cards, exciting apps  and lots of FUN.
Two ways to learn more about your pets – download the apps or get the learning cards. Both give you the ability to view animal cards and listen to fun stories. 
Wonderful for my children - This app is such a creative way for my kids to learn about pets and how to treat them with kindness. The great part is they have entertaining stories to go along with the cards and my younger one likes to listen to the engaging stories while my older one practices her reading skills! Bravo!!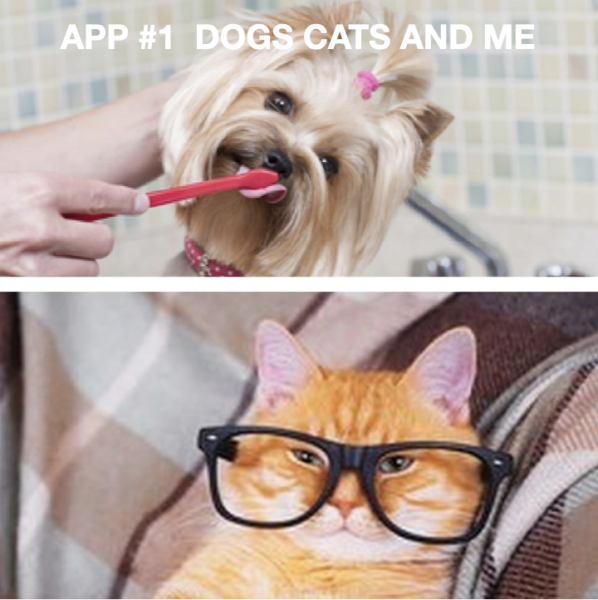 A fantastic, educational application My daughter loves this app! Hours of listening to stories, cute animals, and a great theme song! Very good for those wanting to teach their younger kids about taking care of pets in preparation to get one!
OWN A PET? WOULD'YA LIKE ONE? KNOW WHAT A MUTT, PURE BREED, OR MIXED IS? DOGS ARE PEOPLE'S "BEST FRIENDS!" EVER WANT TO SNUGGLE WITH A SOFT MEOWING CAT? SOME OUTSIDE CATS WOULD BE HAPPIER INSIDE! MEET "WISE CAT!!!" 
100 + STORIES WITH EXCITING SOUND EFFECTS $ .99
KINDNESS TO EVERYONE – RESPECT MYSELF AND OTHERS
 YOUR FEELINGS EVER BEEN HURT? SOME PEOPLE DON'T KNOW ABOUT BEING KIND. ARE YOU KIND TO PEOPLE AND ANIMALS? OF COURSE WE WANT TO BE SWEET AND GENTLE WITH OUR PET! DO YOU RESPECT ALL PEOPLE? CLICK HERE FOR SOME GREAT STORIES!
 CHECK OUT SOME OF THE STORY CARDS BELOW!
THANK YOU ANIMAL VOICES! GREAT JOB!
Andie Mc-6   Lillie S-7  Jack Mc-9   Lily A-10   Sami C-10   Jade G-11  Indigo C-12  Abi G-12  Alyssa M-12  Kaitlyn S-12  Kyle S-14  Jessica M-15  Zac G-16 Kyle W-17 Chase C-18  Anna H-19